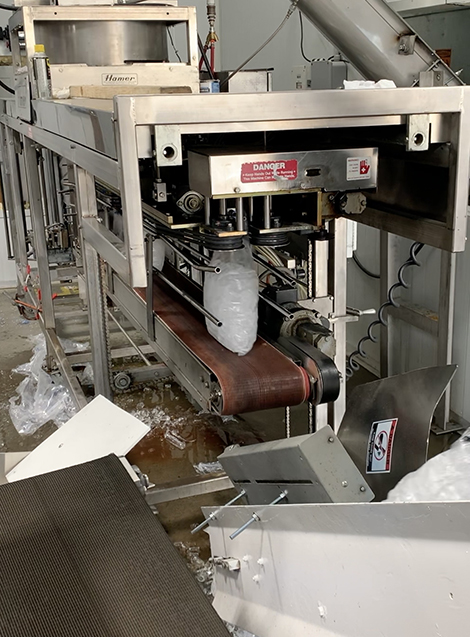 I have been in the packaged ice industry for over 32 years, honorably serving your ice and refrigeration needs with the timeliness and respect you deserve. Your success is paramount. I will be proud to hear from you. If you have used equipment to sell, please call and we can discuss your options. If you are looking to purchase a piece of equipment, please call so we may talk about your need and what choices may be available to you.
Baggers
Bags
Belt conveyors
Bins
Block Makers
Cooling towers
Ice Makers
Ice Plants-Complete
Misc.
Rake Bins
Screw Conveyors
Walk Ins
If our are looking to find a home for a piece of your quality used equipment, please call or email.
If you are in need of surplus ice, please call or mail me.
If, at any given time, you might have surplus ice available, please contact me.